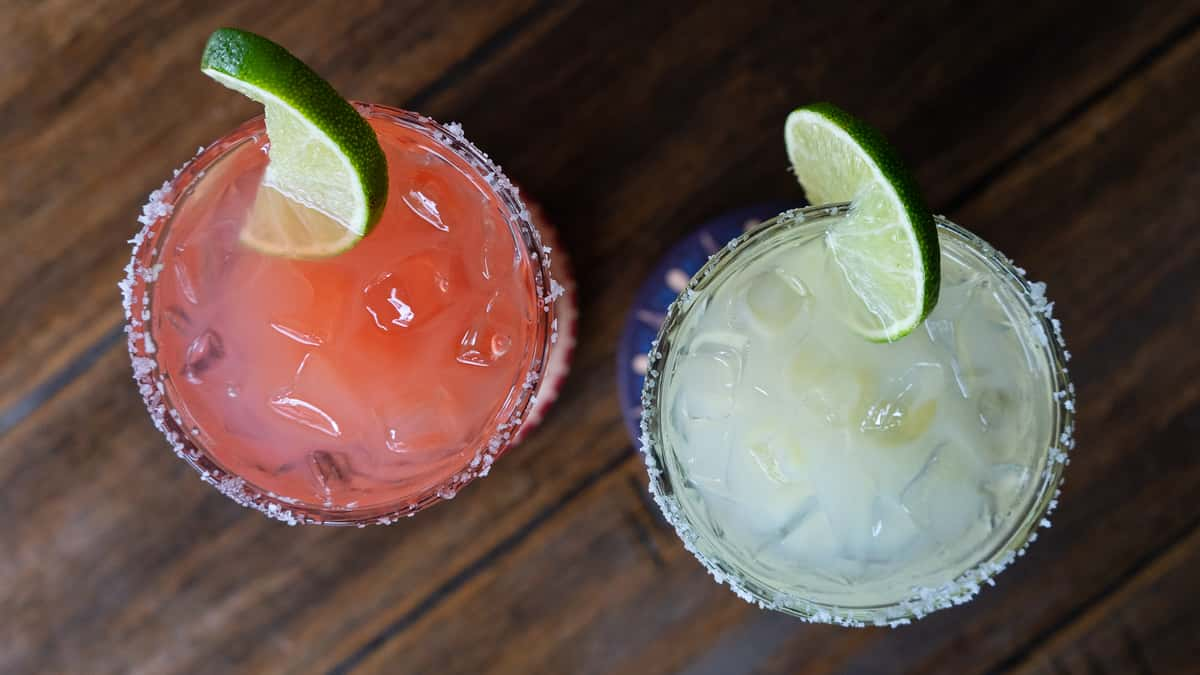 Verde Margaritas
History of the Margarita
By Isabella Silber
It's hard to say for certain who exactly invented the classic Tequila drink that has become one of the most popular and beloved cocktails around the world. Stories of the origin of the margarita vary almost as much as the drink itself.
One story claims that Margaret Sames, a Texas socialite with the nickname "Margarita", mixed the first drink in 1948 Mexico at a house party. Another rendition claims that in 1938, a Mexican restaurant owner named Carlos Herrera mixed the drink for a Ziegfeld showgirl Marjorie King. According to the tale, Tequila was the only alcohol that King could drink since she was allergic to all other liquors. To make it more palatable, Herrera combined the elements of a classic tequila shot and turned it into a cocktail. This is definitely the most popular and widely known origin stories of the margarita.
The recipe has been morphed and altered since then. Every margarita you have will be a little different, but all equally delicious. Today, the most basic recipe for a margarita is Blanco Tequila combined with lime juice and orange liqueur, often served in a glass with a salted rim. This is known as a margarita "on the rocks."
The frozen margarita rose to popularity in the 1950s as more blenders began to appear in bars and became more readily available and affordable. The first frozen margarita machine was invented in 1971 by Dallas restaurateur Mariano Martinez. You can actually visit the very first machine in the Smithsonian museum in Washington, D.C.
There's no right or wrong way to make a margarita. From frozen to flavored to spicy, the variations are endless. At Verde, our house margarita is made with Blanco Tequila, our special marg mix that is made in-house, and agave. But, if you want to change it up and try something different, we also have a habanero margarita with habanero bitters or a coin-style margarita with Contigo Blanco Tequila, lime, and Combier Orange Liqueur. If you want something fruity, don't worry, we have that too! Try our seasonal fruit margarita with seasonal fruit puree, Blanco tequila, lime, lemon, and agave. Don't forget, you can also make any marg spicy!
The options are really limitless when it comes to margaritas. You'll never have the same margarita twice!