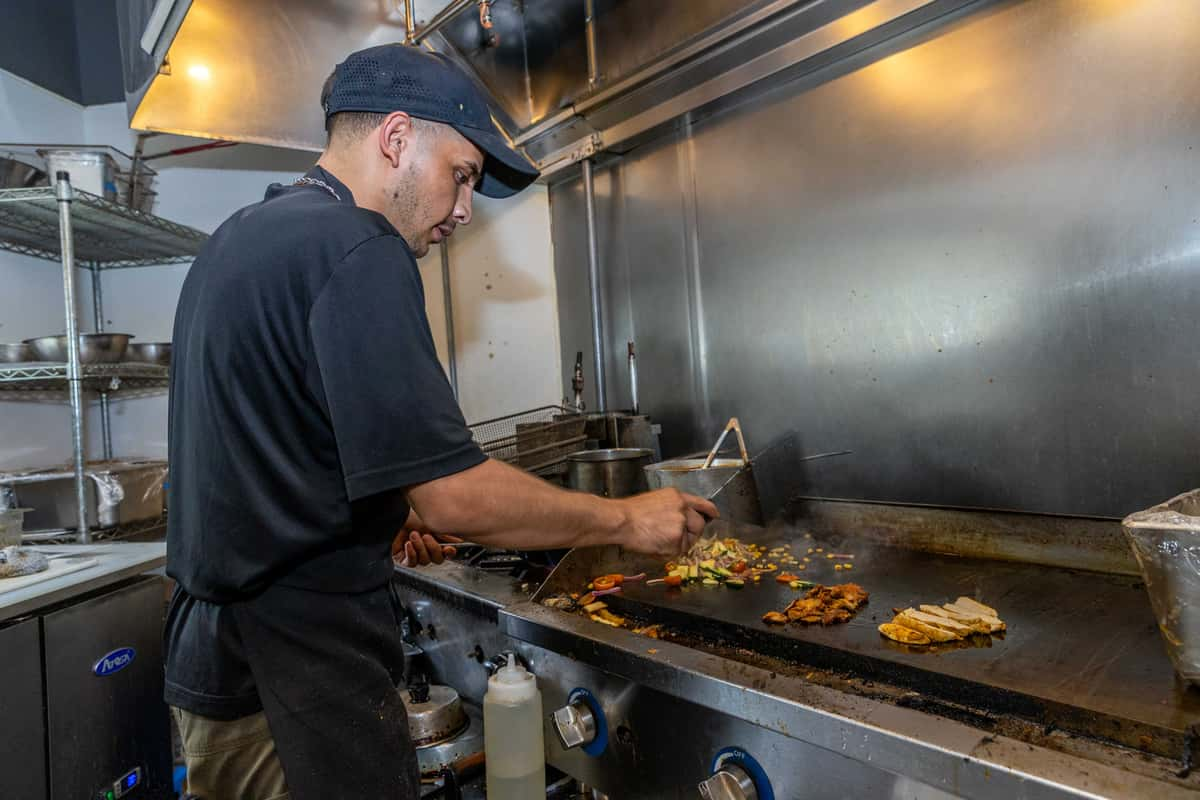 Employee Spotlight: Juan Garcia
Employee Spotlight: Juan Garcia
By Isabella Sibler
At Verde, we would be nothing without our incredibly devoted and hardworking staff, like Juan Garcia. Originally from Zacatecas, Mexico, Garcia brings passion and authenticity to the kitchen as the chef and kitchen manager at Verde.
Garcia has taken his passion for cooking and experimenting with new recipes and turned it into a career. Garcia has been working at Verde for over five years and his cooking abilities and creativity in the kitchen have only improved since then. To Garcia, nothing is better than seeing a customer thoroughly enjoying the food that he just prepared. Verde is a "scratch kitchen" which means that all of the food is made in-house. The fresh ingredients and the great staff and management are one of Garcia's favorite parts about working at Verde.
But, the job does not come without some difficulties. Garcia must make sure that the food is always being prepared correctly and maintaining safety procedures to ensure the well-being of Verde customers. Regardless of the challenges that may arise, Garcia appreciates the responsibility and teamwork that he has learned throughout his years at Verde.
At work, Garcia looks up to Fidel, his right-hand man in the kitchen, and the other chef and kitchen manager. Being slightly older and more experienced than Garcia, Fidel has taught Garcia valuable lessons like how to handle the responsibility of being in charge of a team and how to effectively work with that team to guarantee that the restaurant runs smoothly.
Every day is a great day while working at Verde, especially thanks to the customers. Garcia enjoys connecting with customers, especially those that are regulars at Verde. One of Garcia's favorite regulars actually requested that he teach Spanish lessons to customer. She will even salsa dance in the restaurant sometimes! Even though there may be difficulties or stressful moments that arise, the customers make it all worth it.
For Garcia, the best thing to come out of his time at Verde has been the knowledge and experience gained. There is nothing better than seeing a customer enjoying a meal that you just made from scratch. He has made lifelong friends while doing something he is passionate about.
Make sure to stop by Verde and experience the passion that Garcia puts into the food at Verde!