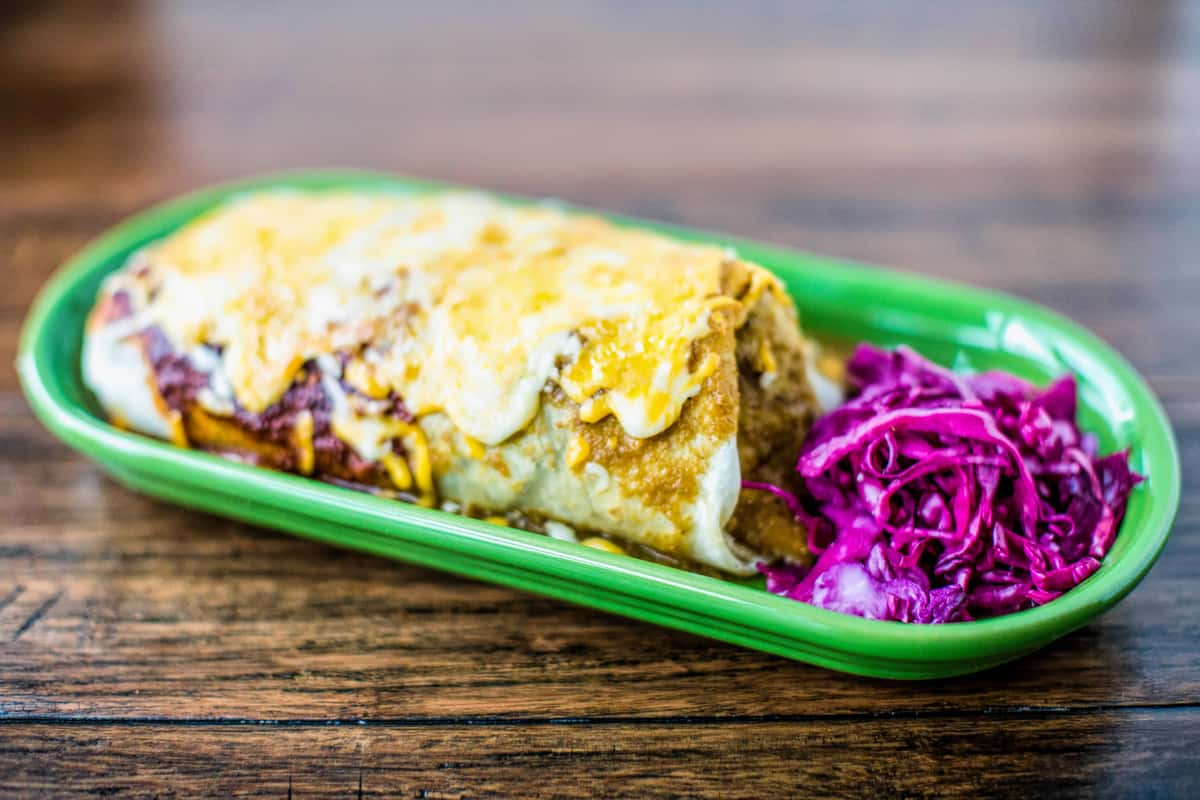 All About Burritos!
All About Burritos!
By Isabella Silber
It's no surprise that our burritos are some of our favorite and most ordered items on the menu. At Verde, we have a burrito suitable for everyone, regardless of your taste or diet preference.
Our breakfast burrito combines your favorite breakfast staples with the traditional flavors of Mexico. For only $7, you can get a burrito packed with eggs, potatoes, cheese, and salsa. And for only an additional $2.50, you can add bacon, carnitas, or veggies. One of our customers, Megan, says that "I have returned many times for this breakfast burrito. Filling, lots of stuffing, and just yummy! Highly recommend!" Once you try the breakfast burrito, you'll be coming back time and time again!
One of our most popular burritos is our California burrito. It comes with your choice of protein, guacamole, potatoes, cheese, and salsa for only $13. Just when you thought it couldn't get any better, you can make the California burrito chimi-enchilada style for an additional $4 or turn your burrito into an enchilada, queso enchilada, or chimichanga for an extra $3. This burrito has been a staple since Verde first started as a food truck. Tlorden says "careful! I ordered Verde's California burrito when they first opened… been back a dozen times and can't allow myself to order anything else! It's that good… and then some." And trust us, it is that good.
Our fajita burrito is another customer go-to at Verde. A tortilla is stuffed with grilled chicken, sauteed onions and peppers, pico, salsa, and sour cream. We love fajitas so much that we just had to turn them into a burrito!If you are in the mood to mix things up a bit, our mission burrito is the way to go. Inside, you will find grilled carne asada, avocado, rice, black beans, salsa, sour cream, lettuce, and pico. The burrito is charred on both sides, giving it a unique flavor, unlike any burrito you've tried before.If, somehow, none of these burritos are up your alley, try the classic burrito and customize it with your choice of protein, rice, your choice of beans, salsa, and your choice of an upgrade such as making it a chimichanga, enchilada, fundido, chimi-enchilada or adding green chili.
There is a burrito for everyone at Verde. Come by and try one for yourself!